FUJITSU GENERAL Group

Quality Control
High Product Quality Assurance
All Fujitsu General factories have acquired ISO 9001, and have built a quality control system common around the world. High quality products are offered to all over the world based on stringent quality inspections.
Receiving inspection
Parts procurement requires a supplier's test report. European regulation RoHS inspection is also performed by special test department in-house. Total number inspection is performed especially on main parts to remove defectives.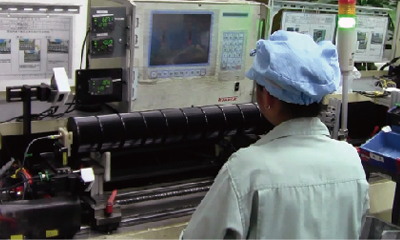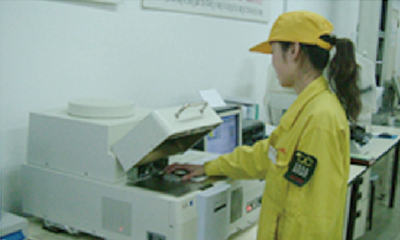 Stringent product quality inspection
Stringent quality inspection is carried out at all production processes.
High quality is maintained by stringent checks by inspectors and repetitive inspection.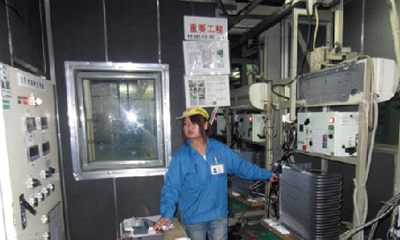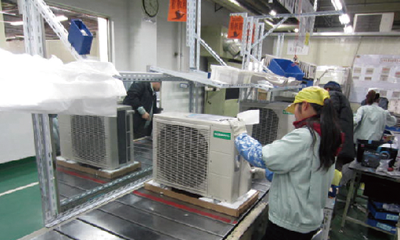 Acquisition of ISO 9001 and ISO 14001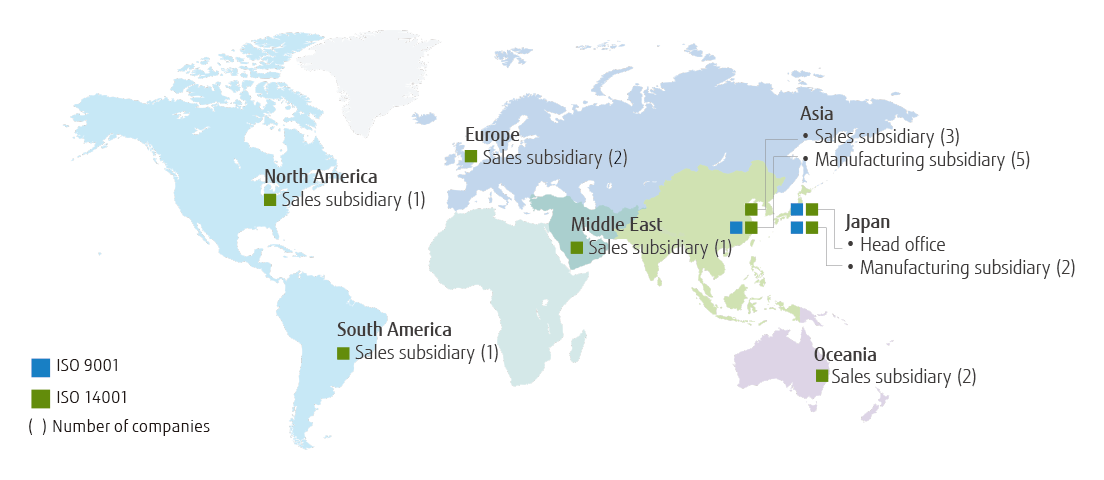 Each of overseas production bases (5 companies) has completed the acquisition of ISO 9001 and ISO 14001 individually.
In 2012, overseas sales bases (11 companies) acquired the certification of ISO 14001.
Advanced Research Facility and Equipment
Airflow testing
Calorimeter testing
Sound testing
Severe environmental testing
Water shower testing
Transportation & Handling
Compressibility testing
Vibration testing
Fujitsu General EMC Laboratory Limited
60m Height Difference Testing Tower
Objective is to confirm oil circulation of compressor for reliability.