Slim & Compact design

R32 Standard
Indoor Unit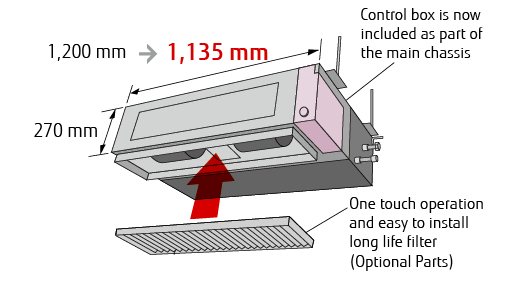 The slim and compact design of the indoor unit, with the control box mounted on the side of the unit, allows installation in narrow spaces.
Outdoor Unit
45 model outdoor unit was changed completely. Easier installation was realized by compact and lightweight outdoor unit.
Easy maintenance
Structural improvement is attained by making the bottom panel two pieces, front and rear. The internal fan casing is also manufactured in two pieces, namely upper and lower. The maintenance of the motor and fan can be easily carried out by removing the rear panel and the lower part of the casing while leaving the main chassis installed.
Two-direction drain piping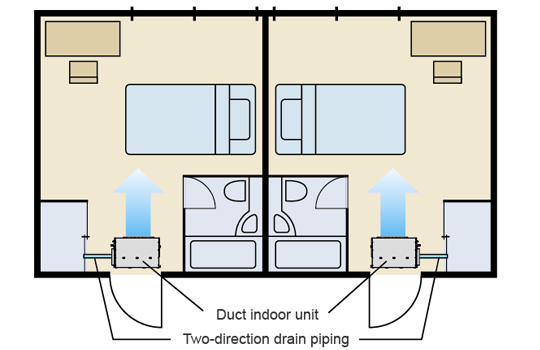 All class low ambient operation