FUJITSU GENERAL AIR CONDITIONING (UK) LIMITED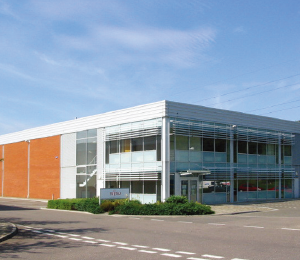 TEL:

+44-20-8731-3450

FAX:

+44-20-8731-3451

Address:

Unit 150, Centennial Park, Centennial Avenue, Elstree, Hertfordshire, WD6 3SG, U.K.
Google Maps
Company Information
Fujitsu General Air Conditioning (UK) Limited was established in 1986.
The head office in Elstree, Borehamwood, includes a state-of-the-art training center that keeps installers up to date on our latest products.
The Customer Services team at Elstree are known for their high standards of service and have been nominated for customer service awards.
We sell our air conditioners through a network of distributors in the UK. For information about our distributors, click "Distributors in Europe & CIS" below.
With high standards of service provided by all our departments as well as world-renowned Fujitsu General quality, we ensure our customers have all the tools they need to help grow their businesses.