WATERSTAGE™ (Air to Water)

Split DHW Integrated Type Super High Power Series
High leaving water temperature
Super High power series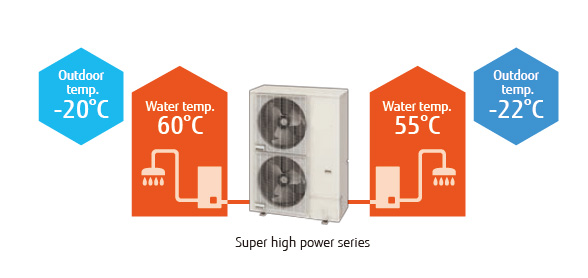 High leaving water temperature of 60°C is kept even when outdoor temperature is down to -20°C without using backup heaters. And it's possible to supply 55°C at -22°C outdoor temperature without backup heater.
High COP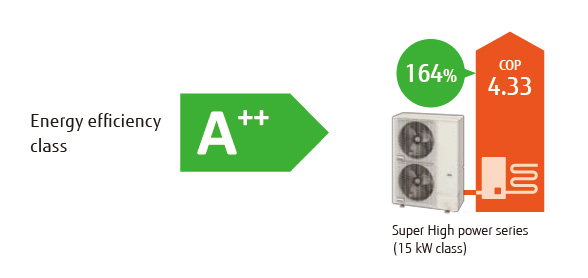 Air to water heat pumps work with much more efficiency and save more energy than a traditional heating system.
Condition : Outdoor Temp. 7°C Heating Temp. 35°C.
2 Zone individual control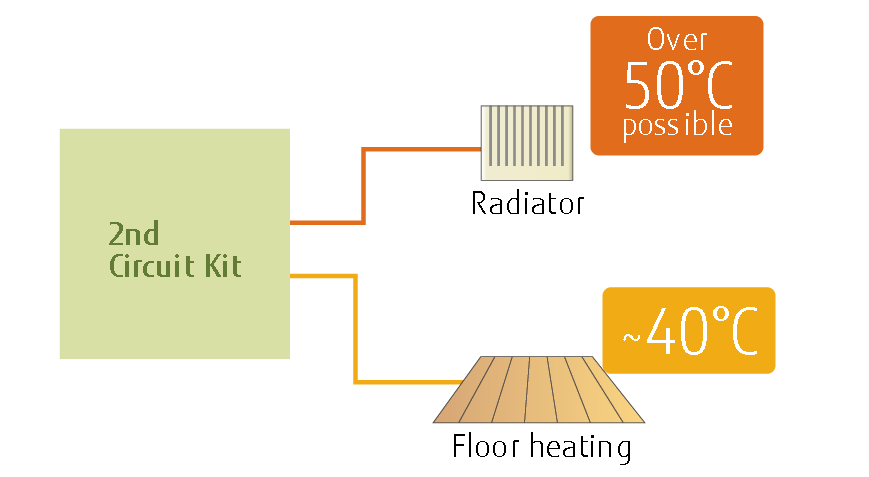 2 Zone individual control (2 under floor heating zones or under floor heating + radiator zone, etc.)
*Optional Parts are required.
Automatic heating curve control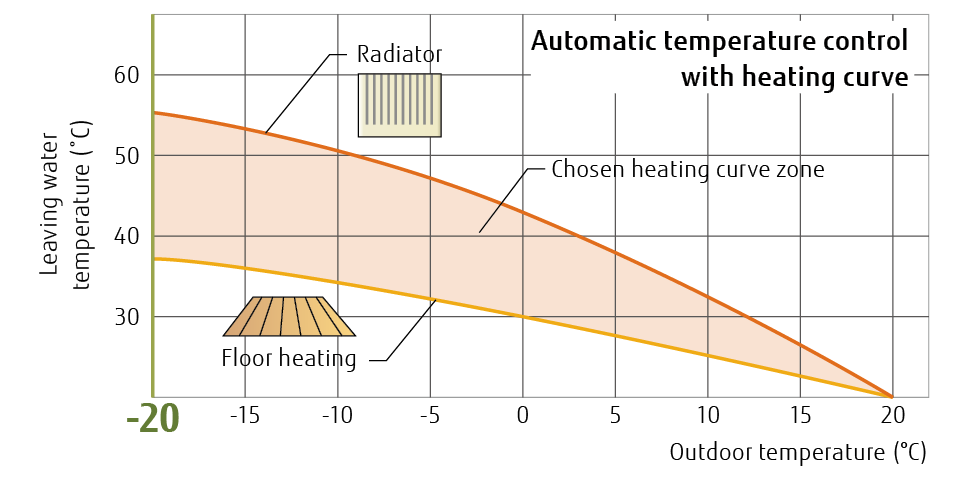 Automatic temperature regulation in accordance with heating curve (Depends on heating terminal and outdoor temperature)