Split Systems High Static Pressure Duct

R32 Capacity Range 45-54 Type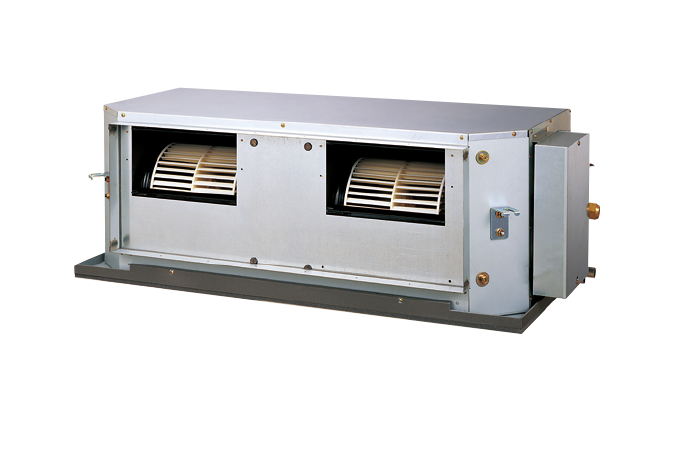 Easy installation (compact and lightweight)
The indoor and outdoor units are designed to be compact and lightweight by reducing the basic chassis size and the overall material weight.

Design that produces high static pressure

Low noise operation

Slanted corners at the top help reduce turbulent airflow. The use of a plastic case and fan reduces the noise level generated by the unit.
Low ambient operation