Openwave Mobility
Data Centre energy costs reduced by 40%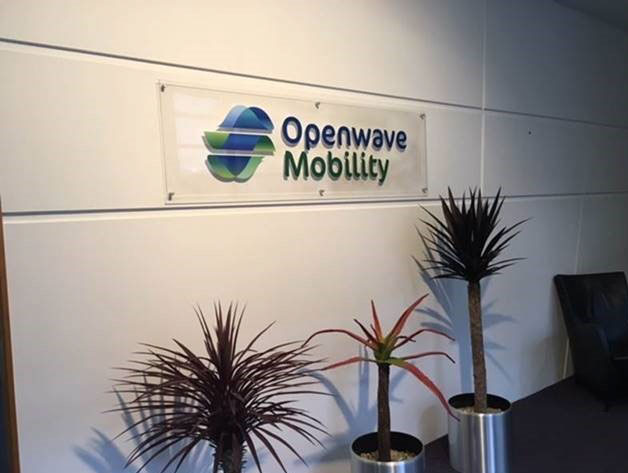 Coolair Refrigeration & Air conditioning (NI) reduce Data Centre energy costs by 40% with Fujitsu VRF system
Openwave Mobility is the recognised leader for mobile, data and cloud-based capabilities.
When Openwave Mobility's Belfast site decided to replace their existing data centre cooling system due to its age they turned to their regular supplier - Coolair Refrigeration & Air-conditioning (NI) – for the replacement.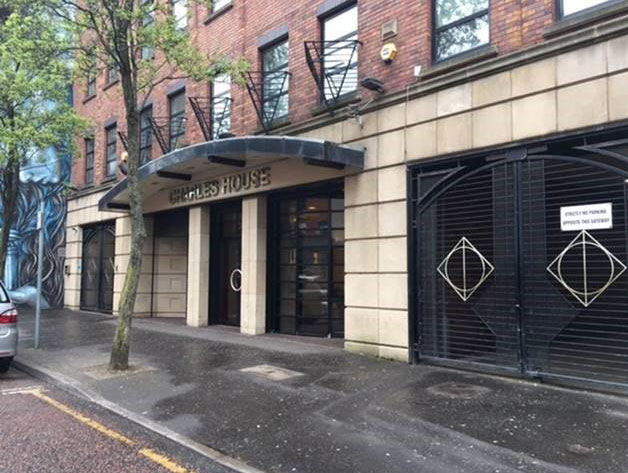 Timothy McCallan – Openwave's Infrastructure Manager explains :
"There was an existing air-con solution in our primary datacentre that was 11years old and no longer able to provide sufficient capacity to cool the space. We had been suffering frequent compressor failures and with only three outdoor systems there was insufficient redundancy and cooling capacity to be effective in our datacentre environment. In addition, the running costs of the old units running continually at maximum capacity was proving very inefficient."
Ben Rodgers from Coolair (NI) further explains :
"Coolair have looked after the Openwave site for several years. We were finding the old equipment problematic, and due to the set up if we lost one system we lost a lot of indoors causing hot spots."
Coolair Refrigeration & Air-conditioning (NI) based in Templepatrick, County Antrim were formed in 1990 and today supply, service and maintain all types of refrigeration and air conditioning equipment, for many of Northern Irelands leading companies and public-sector organisations.
Openwave's project brief was simple: to provide an efficient, reliable and cost-effective solution to the aging and problematic systems on site, with energy efficiency being a priority. After reviewing the options, Coolair turned to Fujitsu as Ben Rodgers describes:
"Five VRF systems in total with three indoors per system were selected, staging the indoors in such a way that each server rack will have more than one system cooling it to prevent hot spots in the event of failure, and, added additional duty, with the total cooling capacity being 210kw. Mechanical ventilation was added alongside the Fujitsu VRF, providing free cooling to help with the heat load and to further reduce the running costs."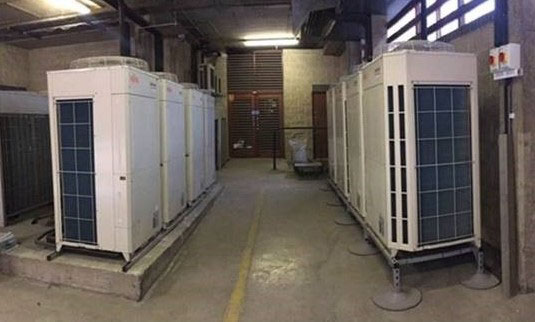 "We have worked closely with Fujitsu on several projects and chose them again on this project due to the trusted reliability and technical support."
- Ben Rodgers
Fujitsu's Technical Manager Martyn Ives explains the solution selection, "Efficiency was key, therefore Fujitsu's highly efficient VIII was selected after running costs were compared against the existing system":
Outdoor Units:

5 x AJYA144LALBHH Energy Efficient Modular Systems (comprising of 10 x AJYA72LALBH outdoor units).

Indoor Units:

15 x AUXA54GALH
The installation was carried out in the cooler months between September and February, with the out-door units being piped into the room before doing the switch over, meaning Openwave were only ever 3-4 days without full capacity
Energy reduction
kWh meters were installed to monitor power consumption, and thus providing the end-user with the proof that the newly installed VRF systems were as efficient as the design calculations indicated. Based on a HAWK meter reading, the systems were sitting at 35 KVA load for the datacentre air-conditioning. Openwave were able to confirm a monthly saving of £1.4k which is a massive 40% reduction.
Openwave's Timothy McCallan was delighted with the result:
"Coolair were able to review our requirements together with Fujitsu technical staff and produce a com-prehensive proposal containing multiple Fujitsu high-efficiency units. This was completed in three phases over a number of months and without any downtime for the five hundred servers. We now have a system where there is sufficient capacity to cope with multiple system failures and combined with a lower ratio of outdoor to indoor units. The Coolair staff were very responsive to any of our concerns throughout the project and mindful of the high-value equipment that had to remain functional throughout. I would have no hesitation in recommending them to other companies and we plan to use them for our future air-conditioning projects and maintenance in the future."
"The was a fantastic project to be in-volved with. Coolair are great to work with, and their customer (Openwave Mobility) is delighted with all aspects of the project solution and execution, particularly with the lower energy costs which they can benefit from month on month, to say nothing of having newer, and more reliable equipment".
- Martyn Ives
Fujitsu Air Conditioning is part of the Fujitsu Group, one of the best known and most successful engineering and electronics organisations in the world. Fujitsu Air Conditioning is a world leading provider of innovative, reliable and energy efficient air conditioning products.
In the UK, Fujitsu Air Conditioning systems are sold via a specialised distribution network.