AIRSTAGE SINGLE-ROOM MINI-SPLIT SYSTEMS Wall Mounted RLS3Y Series LZAS Series

Built-in Wireless LAN Highest SEER

As much as half of the energy used in your home goes to heating and cooling. So making smart decisions about a home's HVAC system can have a big effect on utility bills — and comfort. Systems 09LZAS1, 12LZAS1 and 15LZAS1 are currently among the world's most efficient mini-splits in North America, with Seasonal Energy Efficiency Ratings of up to 33.1-SEER.
The LZAS1 systems are packed with features specifically created to save you money – like Energy Saving Program, or ESP, a programmable remote control and inverter technology.
Operation From Anywhere
Wireless LAN enabled systems such as the LZAS1 and LZAH1 series can be controlled from anywhere using the FGLair app on a mobile device.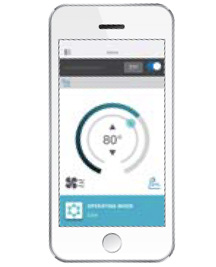 Energy Saving Program (ESP)
AIRSTAGE system knows how to save you money even when you forget. If you leave the room without turning the unit off, ESP knows that you left and 20 minutes later, set temperature is increased by 4°F when cooling and reduced by 8°F when heating. When you come back to the room, it returns to previous operating mode. This prevents wasteful operation to save energy without you having to think about it.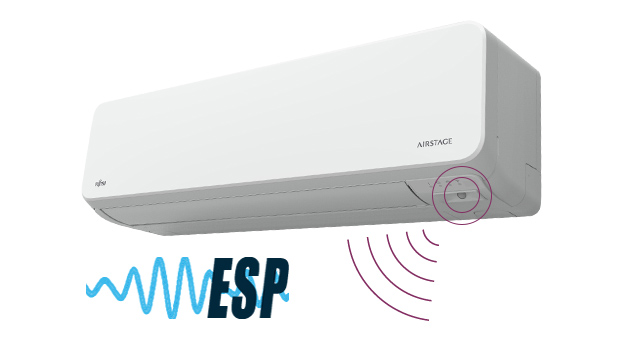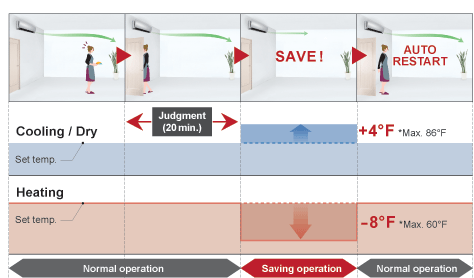 Programmable Remote

Weekly timer can be easily set by wireless remote controller. ON, OFF can be set up to 4 times in one day and up to 28 times in one week. For other modes, program timer and sleep timer can also be selected by pushing a single button.
Powerful Heating

Heating capacity at low outdoor temperatures was improved by adopting a large heat exchanger and a high capacity compressor. Rated heating capacity is maintained up to 20°F. This new model can operate down to -5°F.
Quiet Operation
Ductless heat pumps and air conditioners are comprised of an indoor and outdoor unit, allowing for a peaceful inside environment by enabling components like compressors and motors outdoors to be installed outside.
World Class Performance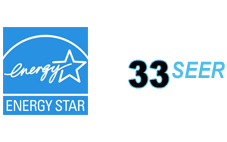 Since mini splits have little to no ducting, they forego those energy losses typically associated central forced-air systems. Duct losses can easily account for more than 30% of energy consumption, especially if the ducts are not sealed tight or in an unconditioned space such as an attic or crawlspace. With ratings as high as 33.1-SEER (Seasonal Energy Efficiency Ratio), systems 09LZAS1, 12LZAS1 and 15LZAS1 are among the highest rated efficiency equipment available anywhere!
Inverter Technology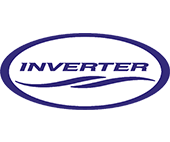 Through advanced technology, Inverter air conditioners are more economical to operate and quieter to run than conventional units. They can handle greater extremes in temperature, are smoother and more stable in operation, and reach the desired temperature more quickly than conventional air conditioners.
The Inverter component allows the outdoor unit to vary its speed and output to match the required capacity of the indoor unit. Thus, the Inverter model can achieve 30% more operating efficiency than conventional models and therefore, is much less expensive to run.
*Auto Changeover (Heating to Cooling or Vice Versa):

automatically alternates between heating or cooling if the room temperature falls 4°F below the set temperature when cooling or rises 4°F above set temperature when heating. Auto changeover is not designed to provide rapid changes between heating and cooling operation or simultaneous heating and cooling.