AIRSTAGE SINGLE-ROOM MINI-SPLIT SYSTEMS

Circular Flow Cassette

Extremely discreet, with only the grill showing in the ceiling.
Latest fan technology distributes the conditioned air evenly throughout the room. Ceiling cassette systems provide both heating and cooling and are popular in commercial applications such as offices, conference rooms, restaurants, night clubs and bars, as well as new construction condominiums and homes.
Better Air Distribution Using 360-degree Louvers
Circular flow design allows conditioned air to reach every corner of a room.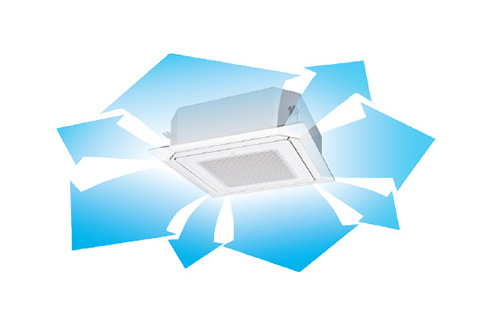 High Energy Efficiency
Energy saving performance is achieved by DC twin rotary compressor, DC fan motor and optimal refrigerant cycle control.
SEER (24k BTUh model)
HSPF (24k BTUh model)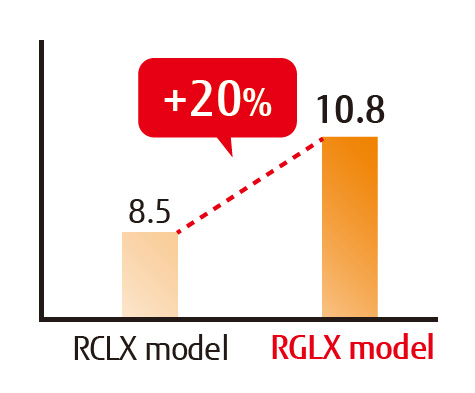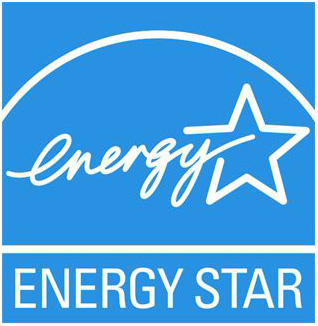 18,000 BTUh and 24,000 BTUh models are Energy Star qualified.
Individual Louver Control and Fan Speed
Each louver can be set individually to deliver comfortable air exactly where you want it in any room configuration. To take advantage of this feature use Wired Remote Control (Touch Panel) UTY-RNRUZ5.
Individual louvers can be programmed seperately. Adjust vertical airflow and louver position with UTY-RNRUZ5 Wired Remote Control.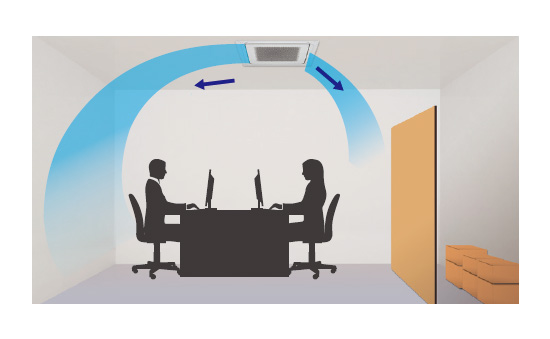 Airflow fan speed can be customized depending on room layout.
To take advantage of this feature use Wired Remote Control (Touch Panel) UTY-RNRUZ5.
Quiet Operation and 4 Fan Speed Control
With the new airflow structure, sound levels are drastically reduced. Circular flow cassette models operate at whisper quiet sound levels. Choose from 4 different fan speeds.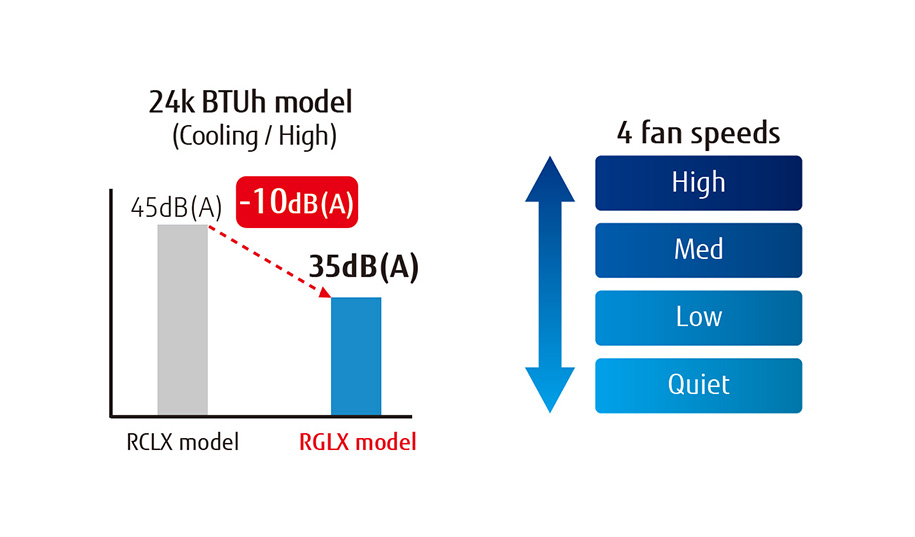 *

Compatible Remote Controller is as follows: UTY-RNRUZ5 / UTY-RSRY / UTY-RHRY / UTY-LBTUC
Recommended Accessories
Circular flow cassette grilles come in your choice of either black or white. RGLX Large Cassette grilles are sold seperately.
UTG-LCGVCB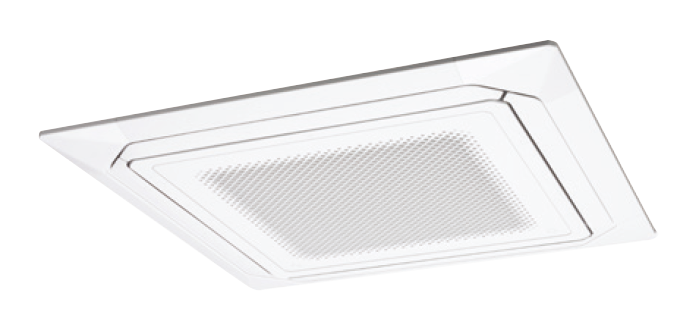 UTG-GCGF
NOTE : Wired Remote Control sold seperately.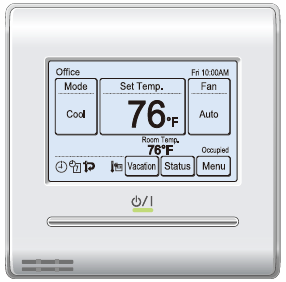 RGLX Large Cassettes are compatible with 2- or 3-wire controls. However, to take full advantage of all the features these systems offer, we recommend the Wired Touch Panel Remote Control UTY-RNRUZ5.
Occupancy / Human Sensor Setting (Optional Accessory)
Automatically saves energy by detecting occupancy if unit is left on and room becomes unoccupied.
Auto saving
Power is saved while no one is around
Auto OFF
Operation is stopped while no one is around
*

Human Sensor feature is only available through Wired Remote Control (Touch Panel) UTY-RNRUZ5.