AIRSTAGE SINGLE-ROOM MINI-SPLIT SYSTEMS Floor Mounted RLFFH Series

Floor Mounted / RLFFH (-15°F Heating)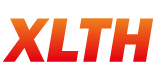 Floor mount systems are ideal for residential radiator replacements or any room with limited upper wall space, like a kitchen or sunroom.
Available in 9, 12 or 15,000 BTU, these systems are extremely energy efficient and reach ENERGY STAR®'s Most Efficient status.
The RLFFH series can operate in outdoor temperatures down to -15°F and features a base heater to prevent condensate from freezing.
Compact Size
At less than 24" high and 30" wide, floor mount models fit easily under a standard window and can replace a radiator twice its size while producing more capacity.
Base Pan Heater RLFFH Models Only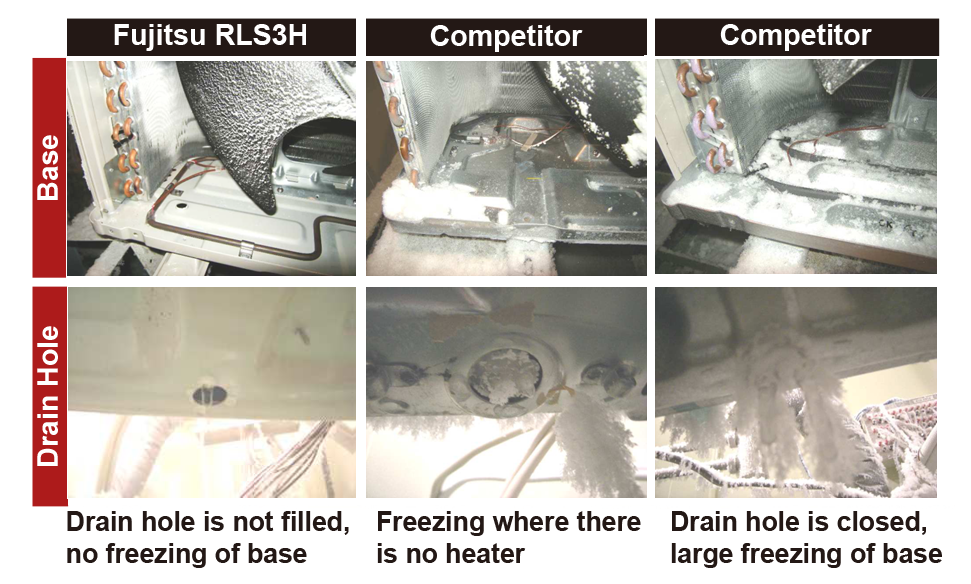 Condition:

Indoor temp. of 68°FDB / outdoor temp. of 5°FDB, Heating mode, High airflow volume. Operation for 24 hours.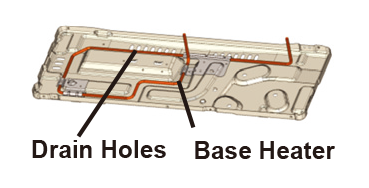 Equipped with a base heater that prevents condensate from freezing
l Cultivated base design discharges melted water through many holes.
l Without a heater, freezing condensate can cause noise, damage to fan blade, condenser, and system performance.
Energy Efficient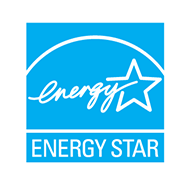 All systems feature high efficiencies and are ENERGY STAR® Qualified, meaning lower utility bills for home and business owners.
2-Fan and Wide Airflow
Having both upper and lower airflow quickly warms or cools the entire room. Floor mount can be set in "Upward Airflow Only" when occupants wish not to have feet warmed or cooled.
High Performance Heating
Heating capacity at low outdoor temperatures is achieved by adopting a large heat exchanger and a high capacity compressor. Systems operate down to -5°F.
Flexible and Easy Installation
Beneath standard window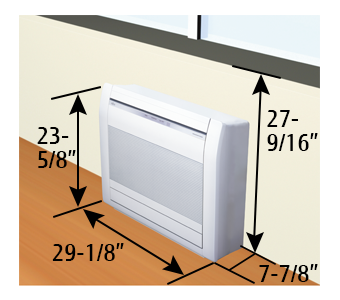 Standard concave portion
Wall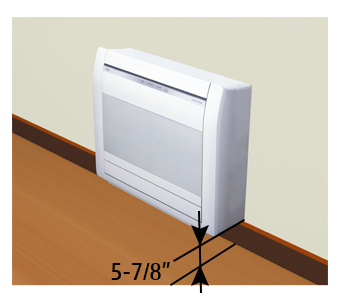 Half concealed*
*

Field supplied insulation required
*Auto Changeover (Heating to Cooling or Vice Versa):

automatically alternates between heating or cooling if the room temperature falls 4°F below the set temperature when cooling or rises 4°F above set temperature when heating. Auto changeover is not designed to provide rapid changes between heating and cooling operation or simultaneous heating and cooling.