Please be noted that the models introduced here are no longer in production.
The following contents are from the product launch announcement.
Easy Installation (J Series)
Easy to understand piping and wiring installation
Common wiring system
Fast and easy to install with simple piping instructions.
System addressing
During installation work the system addressing can be performed using the wireless remote controller, eliminating manual switch setting.
Easier installation of the outdoor unit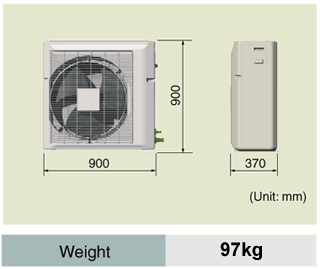 Compact size and lightweight
The outdoor unit is light and compact and easy to handle during installation.