Split Systems Wall Mounted

iMax CGTA
Human Sensor's Coverage
Whether a person is in the room is judged accurately by high-performance Pyroelectric Infrared sensor within the range of 100° horizontally, 90° vertically, and within a maximum distance of 7m.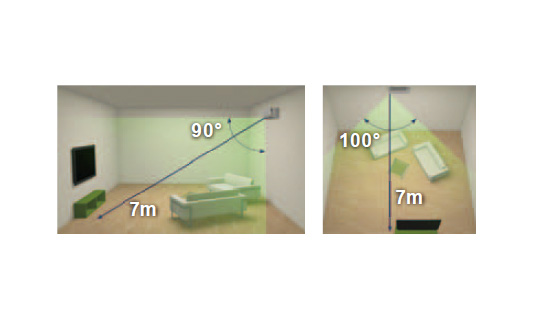 Air conditioner filter features

The filter deodorizes by powerfully decomposing absorbed odors using the oxidizing and reducing effects of ions generated by the ultra-fine-particle ceramic.

The Apple-catechin filter uses static electricity to clean fine particles and dust in the air.