Split Systems Wall Mounted

eXcellence FUTA
Powerful airflow
More Long-reach airflow of 25m by optimized airflow design.
25 m
< Long reach air flow >*1
*1

Operation of "Powerful" mode
Optimized airflow design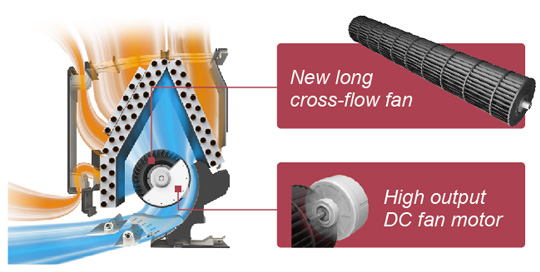 6 speed control
5-speed fan control with added plus Powerful Cooling mode is provided.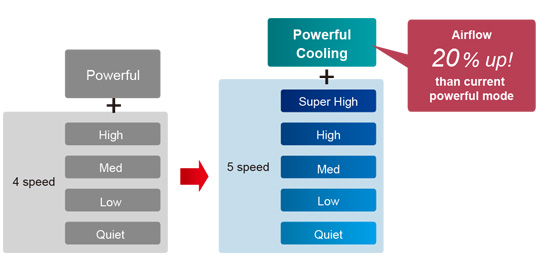 *:

One touch powerful cooling mode : Continuous operation for 30 minutes at maximum air volume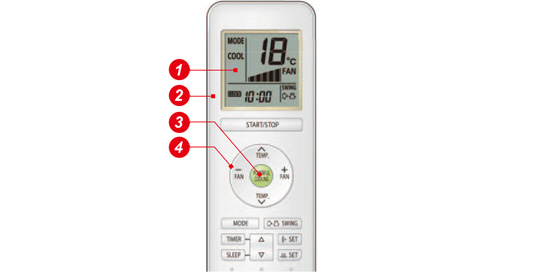 5 speed plus more powerful speed control.
Large LCD display
Easy to operate new square design
One touch Powerful cooling mode
Easy to use large cusor key
High energy saving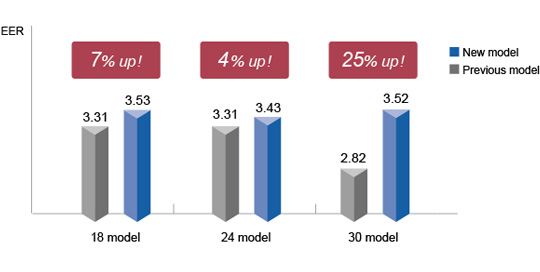 Higher EER is achieved by the new technologies and new refrigerant.
Wide operation range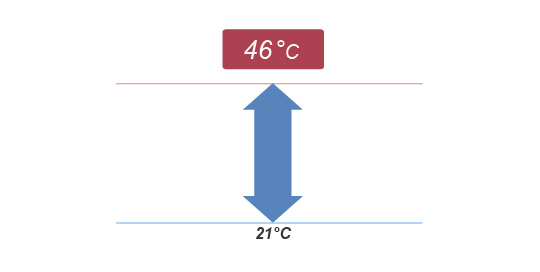 Improved operation range up to 46°C ambient temperature for the market.