Split Systems Medium Static Pressure Duct

Standard
Slim and compact design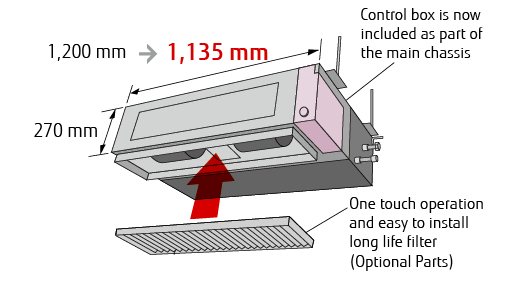 The indoor unit with a return air duct placed at the bottom fits into a narrow ceiling space. Other space-saving design features include a control box built into the unit's chassis.
Drain pipe can be installed on either the left or right side of the unit
Easy maintenance
Structural improvement is attained by making the bottom panel two pieces, front and rear. The internal fan casing is also manufactured in two pieces, namely upper and lower. The maintenance of the motor and fan can be easily carried out by removing the rear panel and the lower part of the casing while leaving the main chassis installed.
Improved the heat exchanger effectiveness
Low ambient operation
Easy installation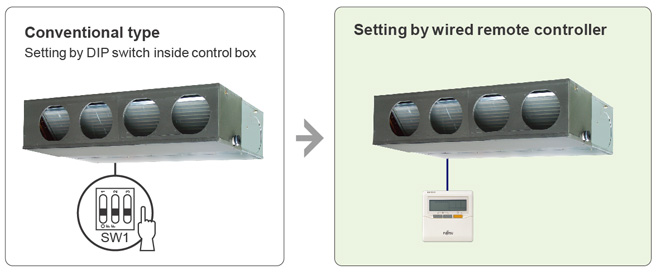 Main work settings can be done easily from the remote controller at installation
Main work settings
High ceiling setting
Auto restart
Temperature adjustment when cooling / heating