CSR

Sustainable Product System
Fujitsu General internally approves products and services with the potential to contribute to resolving social issues and promoting sustainability as "Sustainable Products."
We will promote the development and sale of Sustainable Products to contribute further to sustainability by continuing to resolve social issues, and intend to move ahead with Sustainable Management.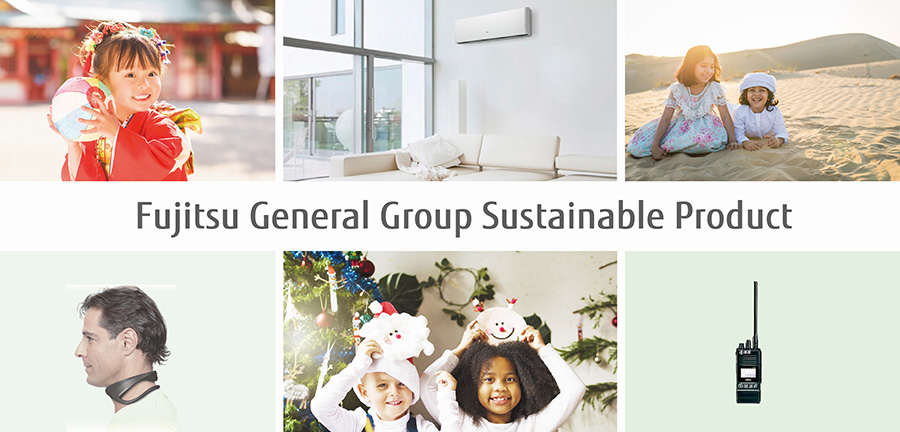 Sustainable Management promotion and the Sustainable Product System
We promote Sustainable Management from a medium- to long-term perspective, with a promise to shape a sustainable society for the children and society of the future; our basic policy for Sustainable Management is to pursue business growth by accelerating this transformation.
Creating a New Basic Policy on Sustainable Management (PRESS RELEASE)
As one of the pillars of our Sustainable Management, we promote our Sustainable Product System for internally approving products and services that contribute to sustainability.
The purpose of this system is to promote the development and sale of strategic products and services with the potential to contribute to resolving social issues and promoting sustainability so that we can live together for our future with our customers and the rest of society.
Sustainable Products, Sustainable Products Gold
Fujitsu General Group has set out a design concept conducive to solving important social issues, and internally certifies products and services that contribute to Sustainable Management and our Group's Growth Strategies as Sustainable Products (SusPro hereinafter).
Products and services certified as Sustainable Products and are recognized as contributing to sustainable development to a certain degree and are capable of aiding our Group's business growth are internally certified as Sustainable Product Gold (SusPro Gold).
By investing intensively in these products and services, we aim to have 30% or more of our consolidated net sales ratio of SusPro certified products and services by FY2030, and will actively promote integration into our Group's Growth Strategies in our contribution to sustainable society.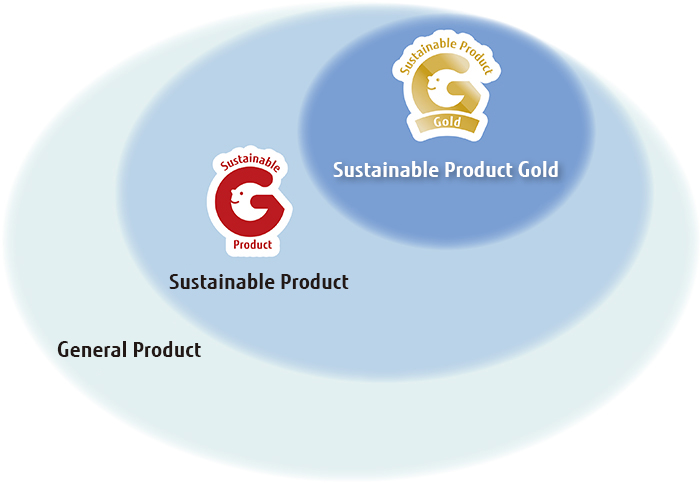 Relevant information (links)
Criteria for Evaluating Products and Services under the Sustainable Product System
Details of Products and Services Approved under the Sustainable Product System