Simple Remote Controller

UTY-RSKG

Max. number of controllable units :

16 indoor units
Download :

Catalogues
Compact remote controller with basic functionality
Up to 16 indoor units can be controlled with this Simple Remote Controller.
The ease of operation makes it an ideal choice for use in hotels or offices.
3-wire type
Easy operation
Enables basic control of an indoor unit, such as on/off, fan speed, and room temperature setting.
A large On/Off button is located in the middle for quick access.
Works with other individual control units.
When something goes wrong, an error indicator will appear, and diagnostics can be performed with the remote controller.
Backlight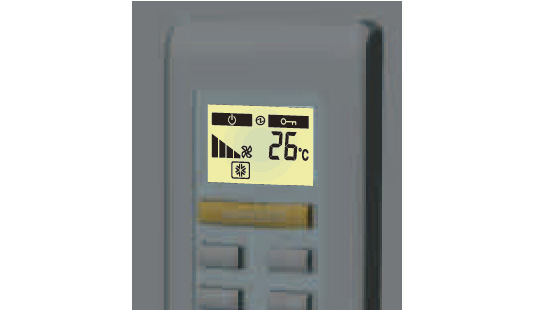 The backlit screen makes it easy to operate in the dark.
The screen remains backlit for 10 seconds after a control button is pressed and for 5 seconds after the air conditioner is turned off.
Simple installation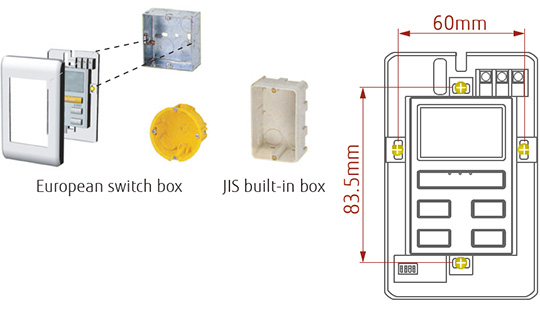 Can be mounted to a standard European switch box (Installation dimension: 60 mm) or to a JIS built-in box (Installation dimension: 83.5mm).
Functions
On/Off
Fan speed
Operation mode
Room temperature setting
Specifications
Model Name
UTY-RSKG
Power Supply
12 V DC
Net Dimensions
Height
120 mm
Width
75 mm
Depth
14 mm
Net Weight
90 g
12 V DC supplied by an indoor unit