Product Registration
Thank you very much for your continued patronage of Fujitsu General products.
We recommend you to register your favorite Fujitsu General products in order to use them safely and to receive better service for a long time.
Products that can be registered:

Air Conditioners (Indoor unit), Air Conditioners (Outdoor unit)
Registration is completed in the following three steps.
STEP 1
Register a mail address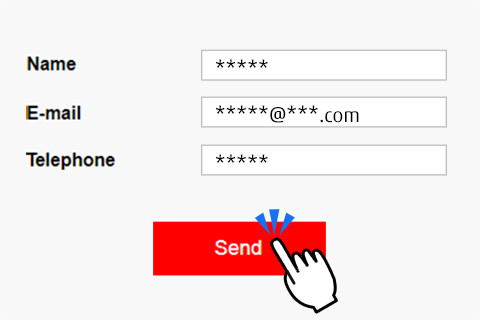 Please enter your name, e-mail address, phone number and press send button.
STEP 2
Access URL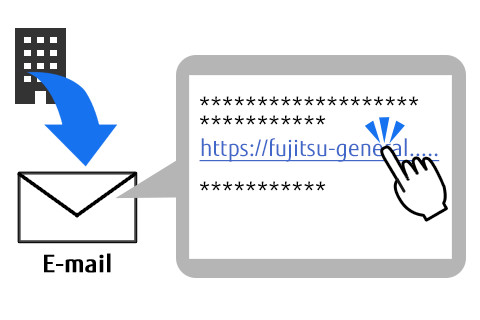 An email from Fujitsu General will be sent to the email address you entered in STEP 1. Please access the URL in the mail.
STEP 3
Register product information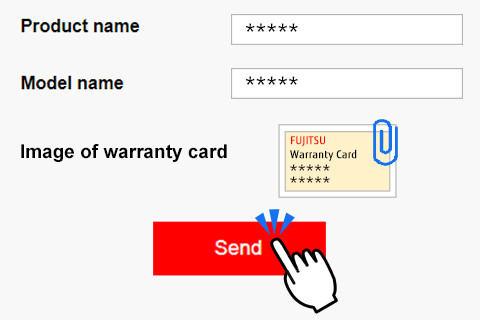 Please enter product information etc., attach the picture of Warranty card,and then please press send button.