Split Systems Wall Mounted

ECO Range (Compact & Comfort)
High efficient compact design
Making the tube thin: from 7mm to 5mm
Increase of heat exchanger volume by high density and adopting sub heat exchanger
Powerful operation
Reach the setting temperature quickly.
Economy operation
Setting temp. is shifted by 1°C automatically.
ON-OFF Programmable timer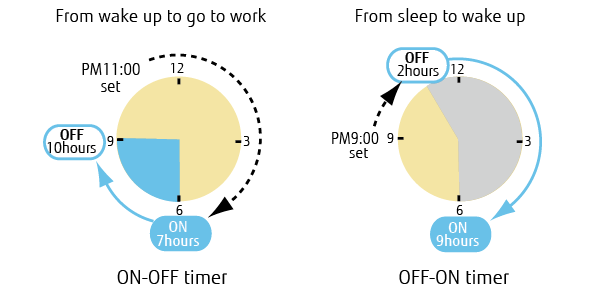 You can set an integrated ON-OFF or OFF-ON timer suitable for your life style. (Setting time: 0.5, 1, 1.5, 2, 2.5, -----9.5, 10, 11, 12 hours)
Super Quiet Operation
Top class low noise operation by new airflow construction. Our quiet operation makes the more comfortable environment in a bed room and a study room, etc.