Split Systems Wall Mounted

Designer Range (High Spec & Design)
Slim & stylish square design
Slim and stylish square design is realized by high density multipath heat exchanger and high efficiency wind blower.
High seasonal efficiency
Human sensor catches movements of people in a room, and operates with lower capacity when people leave the room. When people come back to the room, it automatically returns to previous operating mode.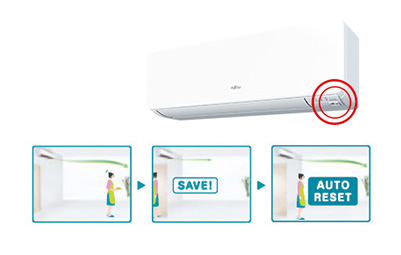 *

07, 09, 12 class
Smartphone Control (Option)
Easy air conditioner control from inside or outside the house and office using the Smartphones, Tablets, and PC.
(Supplied loose as standard for site installation).
Wireless LAN Interface

The exclusive Wi-Fi adaptor enables to operate the air conditioner by smartphone or tablet PC from outside.