Split Systems 4-way Flow Compact & Comfort

Compact Cassette
2-stage turbo fan
High efficiency design by 2 stage structure
Previous turbo fan
In the case of a conventional fan, the air outlet range was narrow as the airflow moved to the motor side which meant the velocity of air passing through the heat exchanger was uneven.
2-stage turbo fan
A evenly spread air distribution across the heat exchanger is possible due to the new 2 stage turbo fan which produces two separate airflow streams.
Improvement of the airflow distribution
New louvre: The louvre design distributes air leaving a space between the chassis and the ceiling allowing far and wide airflow distribution.
Much less temperature irregularity by spreading airflow widely
Quiet quality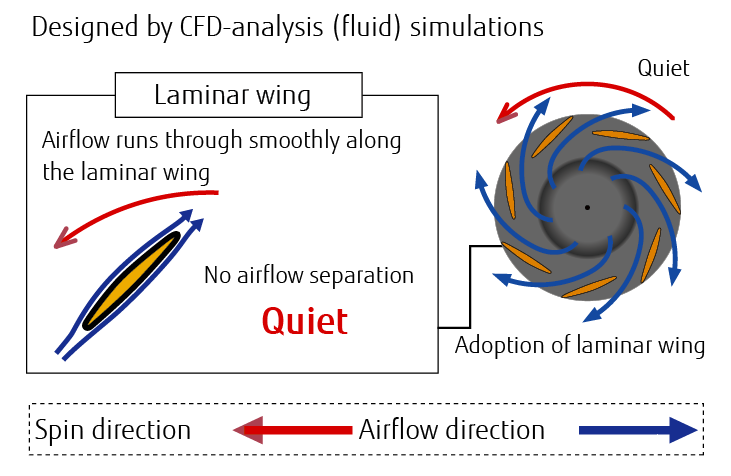 Optimization of wing form (laminar wing type) and wing number (7 blades each)
Low ambient operation