Touch Panel Controller

UTY-DTGYZ1

Max. Controllable :

400 indoor units

Max. Controllable :

100 outdoor units

Max. Controllable :

400 groups
Download:

Catalogue
Large-sized 7.5-inch TFT color
LCD Easy finger touch operation
Stylish shape and design to suit all application
No additional component is required for installation
Up to 400 indoor units can be controlled
Selectable 2 display types (Icon / List) in monitoring mode
Corresponds to 7 different languages, English, Chinese, French, German, Spanish, Russian, Polish.
Diverse operation management
Individual control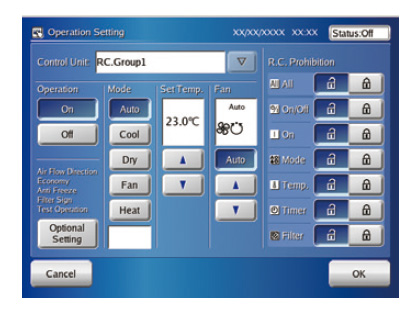 Flexible grouping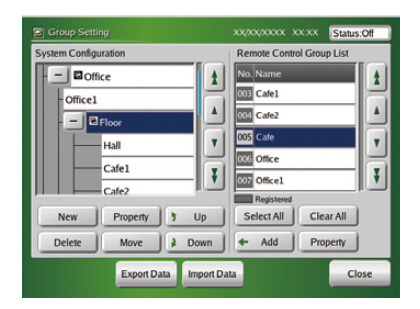 Schedule control
Indoor units operation monitoring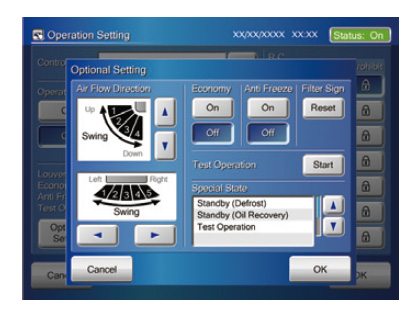 Remote monitoring and operation

Air conditioner can be monitored and controlled via LAN from PC.
Error contents are notified automatically by E-mail at error occurrence to handle the trouble promptly.
Electricity charge apportionment (Option: UTY-PTGXA) IMG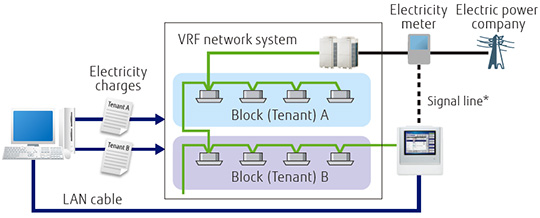 Electricity charge apportionment can be performed easily, when billing users for the air conditioning power consumed.
*:

Electricity meter (1unit) can be connected to external input connector of the TPC unit. In this case, electricity meter cannot be connected to outdoor unit simultaneously.
Easy installation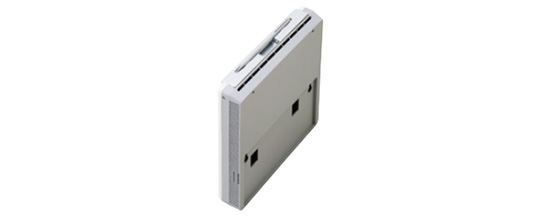 Touch Panel Controller is easily mounted to the wall.
Flat back surface allows to be installed wherever it is needed.
No additional component is required for installation.
Specification
Model name
UTY-DTGYZ1
Power Supply
Phase
Single phase
Voltage
100 ~ 240 V
Frequency
50/60 Hz
Net Dimension
Height
260 mm
Width
246 mm
Depth
54 mm
Weight
2,150 g
Interface
Transmission/LAN/USB/EXT IN/EXT OUT/Reset SW
Specification
Model name
UTY-PTGXA
Power Supply
DC 5V (USB Bus power)
Net Dimension
Height
62 mm
Width
17 mm
Depth
10 mm
Weight
9 g
Packing List
USB