Indoor Unit :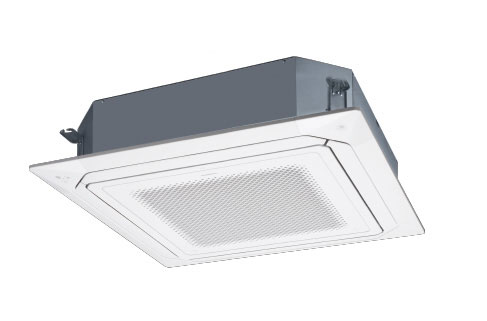 AUSA18FRTBZ / AUSA18URTBZ / AUSA25FRTBZ / AUSA25URTBZ
AUSA40FRTBZ / AUSA40URTBZ / AUSA50FRTBZ / AUSA50URTBZ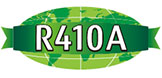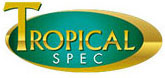 Model
230V Single-Phase
AUSA18FRTBZ
AUSA18URTBZ
AUSA25FRTBZ
AUSA25URTBZ
AUSA40FRTBZ
AUSA40URTBZ
400V 3-Phase
AUSA50FRTBZ
AUSA50URTBZ
Outdoor Unit :
AOSA18FBTDH / AOSA18UBTDH
AOSA25FBTDH / AOSA25UBTDH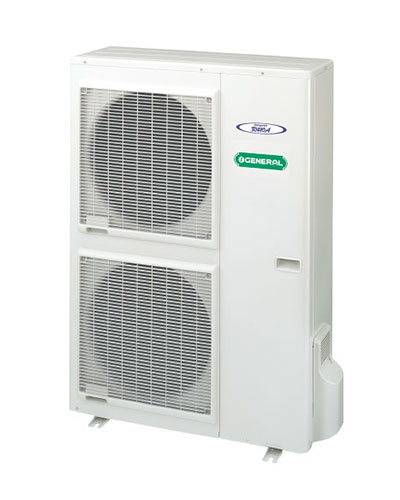 AOSA40FBTES / AOSA40UBTES / AOSA50FRTES / AOSA50URTES
Unique Circular Flow design
New Cassette type realizes Circular Flow to blow large airflow in 360º direction by mounting high performance DC fan motor, new turbo fan and unique seamless airflow louver design.
Ø7mm high density heat exchanger
New DC fan motor
High efficient turbo fan
Seamless airflow louver
Uniform temperature air conditioning
Achieve a comfortable air conditioning spread to every corner of the room by circular flow & wide vertical airflow.
Individual louver control (Option)
Each louver can be set individually by Touch Panel Wired Remote Controller to enjoy the comfort of different directional airflows according to various room layouts.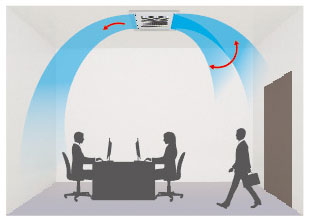 *Comfortable air conditioning by preventing direct blowing of cold air and by providing swinging airflow simultaneously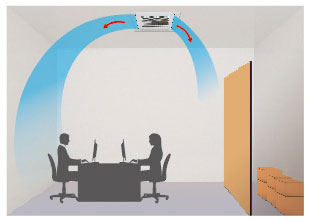 *Efficient air conditioning in accordance with the room layout
*Option Wired RC (Touch Panel) only