Split Systems Cassette

ECO FRIENDLY CASSETTE
2-stage turbo fan
High efficiency achieved by a 2-stage fan
Previous turbo fan
With a conventional fan, the air outlet range is narrow as airflow shifts toward the motor, making the velocity of the air passing through the heat exchanger fluctuate.
2-stage turbo fan
A newly designed 2-stage turbo fan produces 2 separate airflows to ensure even air distribution across the heat exchanger.
Improvement of the Airflow Distribution
The new louver design enables an airflow that has no air contact with the ceiling. Airflow is moved through the space between the chassis and the ceiling, allowing far and wide airflow distribution.
Comfortable Airflow 4 Step Swing
Auto airflow direction and auto swing ensures that supplied air does not blow over the ceiling.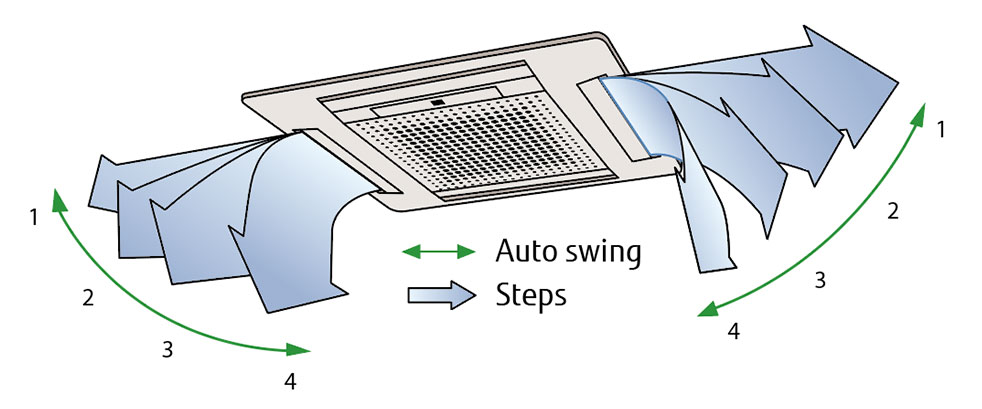 Duct Connection Hole Opening
Conditioned air can be distributed by means of a distribution duct.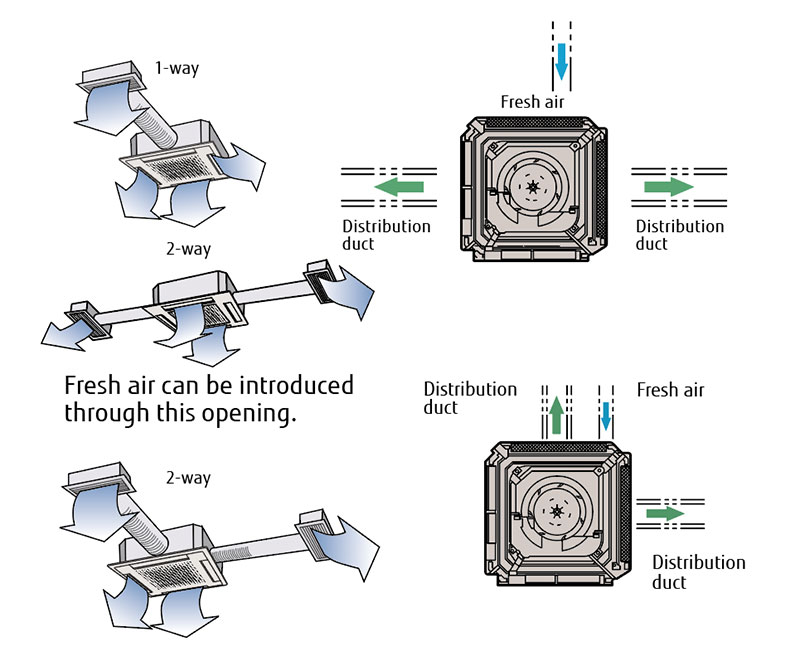 Easy Maintenance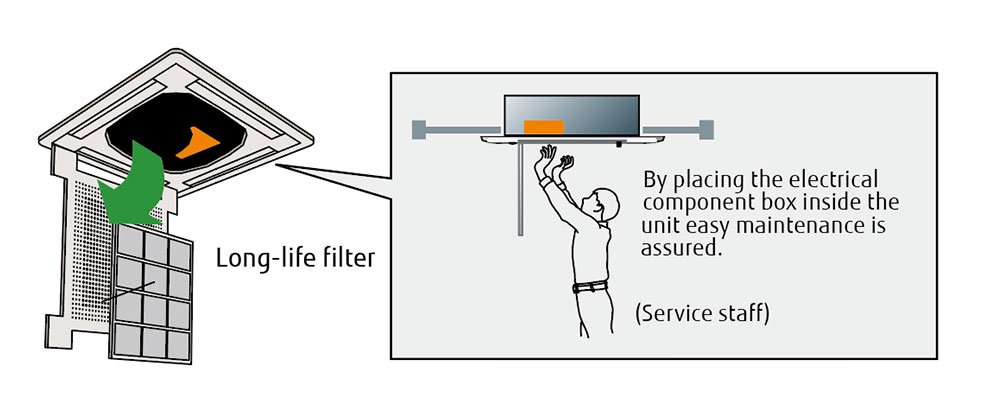 Detachable, washable filter and intake grill. The control box is easily accessible for maintenance work. Wide opening for easy access.
Suitable for High Ceiling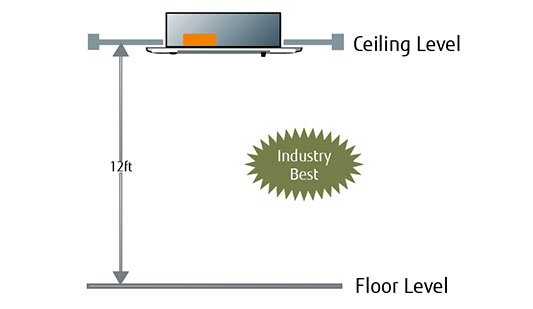 2-4 Way Airflow System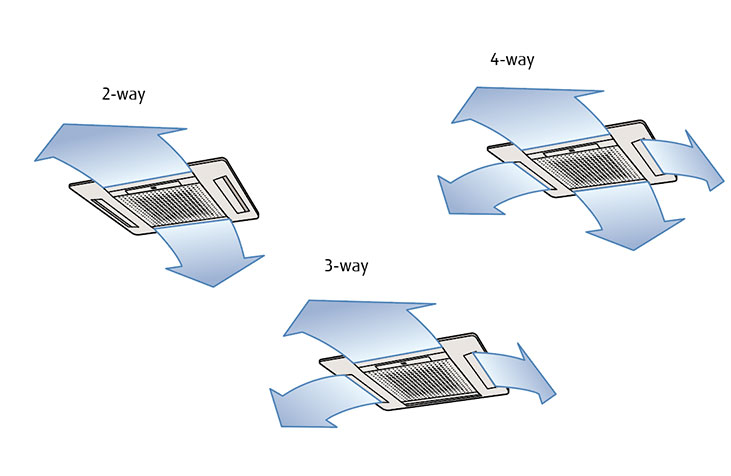 Select 2-way, 3-way or 4-way airflow to suit your needs.
Extremely Quiet
Optimization of wing form (laminar wing type) and wing number (7 blades each) designed by CFD-analysis (fluid) simulations
Large airflow at reduced noise output is achieved by incorporating a large diameter variable pitch turbo fan.