Features
Common features
Series Features
Efficiency in actual operation
Long piping length
Up to 14 units* can be connected

08:38
Efficiency in actual operation
Top class high COP (Max. Heating) is achieved for all models because of a large heat exchanger, highly efficient DC twin compressor.

Long piping length
Our advanced refrigerant control technology allows us to achieve a total refrigerant piping length of 180 m. This opens up new possibilities in system design.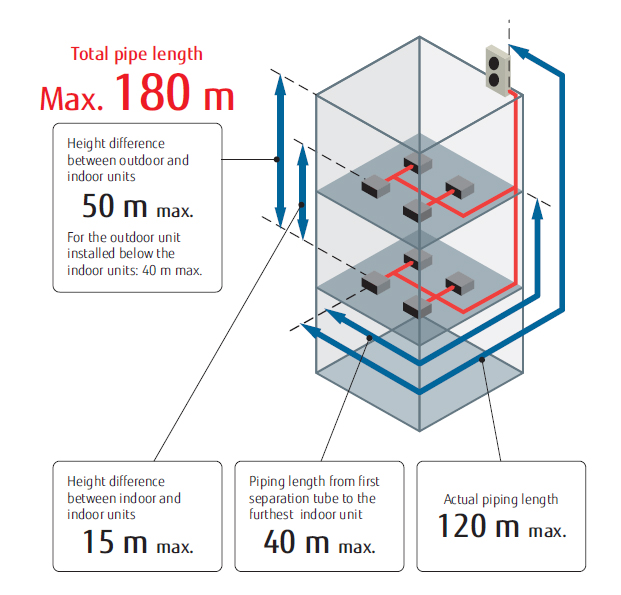 Up to 14 units* can be connected
Improvements in the design of the outdoor heat exchanger combined with our new 1.1kW indoor units mean that up to 14 indoor units can be connected.
*

6 HP model