WATERSTAGE™ (Air to Water)

SPLIT TYPE High Power Series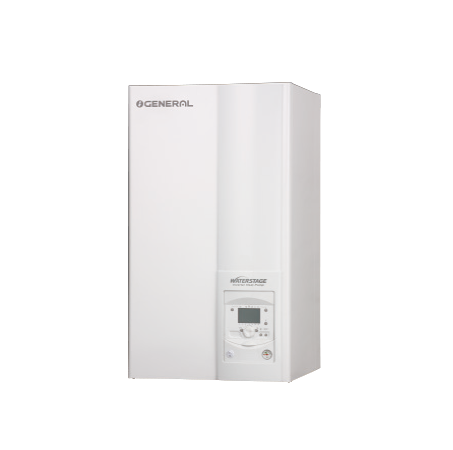 High leaving water temperature
High power series
High leaving water temperature of 60°C is kept even when outdoor temperature is down to -20°C.
*

If you want to raise the hot water supply temperature, backup heaters can be used for auxiliary operation.
High COP
Air to water heat pumps work with much more efficiency and save more energy than a traditional heating system.
2 Zone individual control*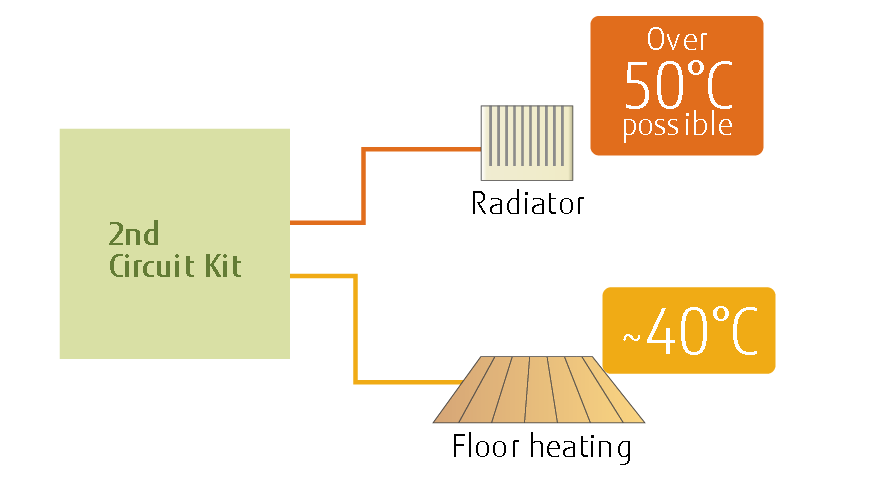 2 Zone individual control (2 under floor heating zones or under floor heating + radiator zone, etc.)*
Automatic heating curve control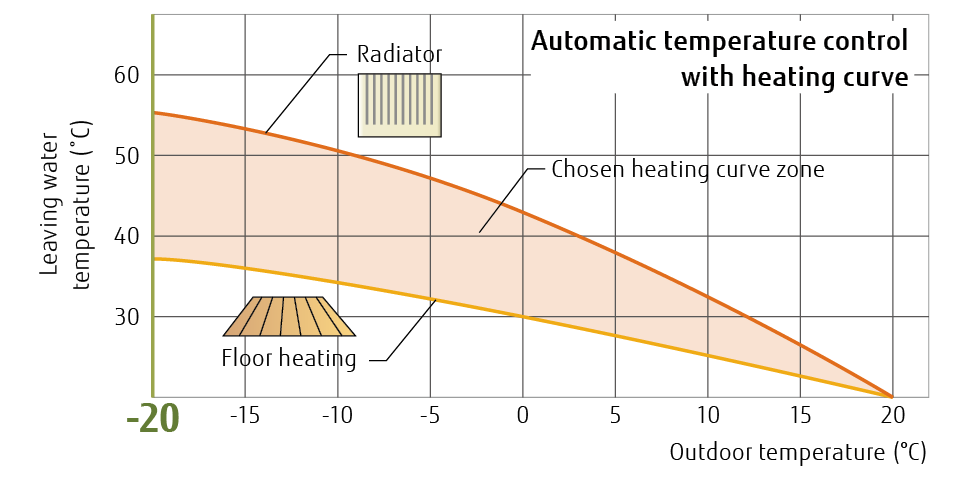 Automatic temperature regulation in accordance with heating curve (Depends on heating terminal and outdoor temperature)
High durability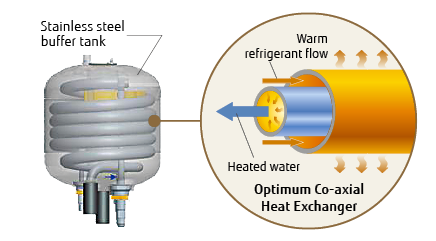 Corrosion protected
No flow switch necessary
Anti-freeze-protection is unnecessary
Emergency operation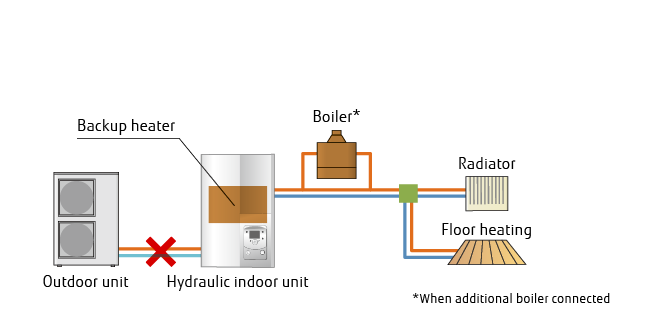 System can continuously supply hot water by built in back up heater or boiler, as emergency, even if an error has occurred.