FUJITSU GENERAL (U.K.) CO., LIMITED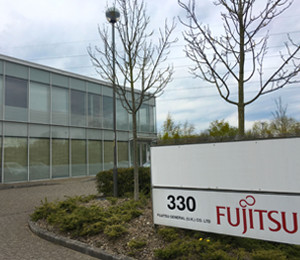 Telephone:

+44-20-8238-7810

Facsimile:

+44-20-8238-7811

Address:

First Floor Unit 330, Centennial Park, Centennial Avenue, Elstree, Hertfordshire, WD6 3TJ, U.K.
Google Maps
Company information
Fujitsu General is part of the Fujitsu Group one of best known and most successful engineering and electronics organizations the world has ever known. Fujitsu General itself was founded in 1936 in Kawasaki, Japan, and has grown into a thriving global network. An essential part of this network is its European division which is driven by Fujitsu General (UK) Limited, based in Elstree, Hertfordshire.
You may have had Fujitsu Air-Conditioning in your office, helping you to keep a cool head at work. We have been developing air conditioning systems for almost four decades, since producing our first window air conditioning unit in 1963.
Fujitsu Air-Conditioning units are available from our sales offices in the UK and Germany, and also through our local distribution network in each country.
The principles upon which this highly successful legacy has been based remain constant to this day: state-of-the-art innovation and development, combined with a practical understanding of our customer's demands for reliability and cost-effectiveness. And still, we continue to innovate, constantly expanding our range in order to better meet your needs.