Split Systems Wall Mounted

Standard Range (High Efficiency & Large Room)
High energy saving
Top class high efficiency is achieved by high efficient lamda heat exchanger, large cross flow fan and new refrigerant.
Hybrid-heat exchanger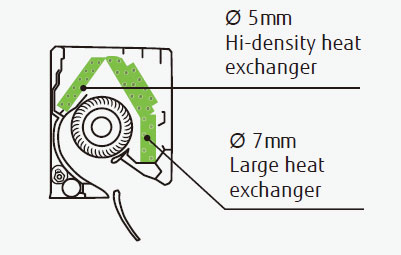 The heat exchange efficiency has been significantly improved with the large hybrid heat exchanger, attaining the toplevel SEER and SCOP.
Ø107 Large cross-flow fan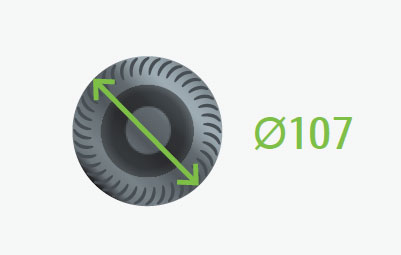 With the large-diameter fan, efficient air volume can be obtained at low power.
Smart device Control (Option)
This model can be controlled from anywhere using smart device by installing optional wireless LAN interface. Wireless LAN interface can be installed easily without specialized installation work.
Low ambient operation