Split Systems Wall Mounted

Standard Series (High Efficiency & Large Room)
Small and light weight outdoor unit
This model is much more compact than conventional outdoor unit. It can be installed in a narrow place.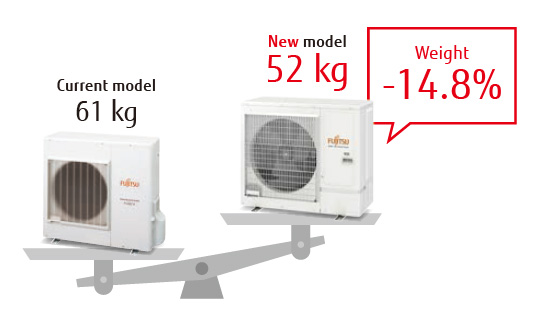 Human sensor
Human sensor catches movements of people in a room, and operates with lower capacity when people leave the room. When people come back to the room, it automatically returns to previous operating mode.

Adopting new refrigerant R32
R32 refrigerant is highly environmentally friendly for the reduction of the global warming potential than other refrigerant.
Smart Device control (Option)
This model can be controlled from anywhere using smart device by installing optional wireless LAN interface. Wireless LAN interface can be installed easily without specialized installation work.
When you add our Wireless Interface and FGLair app, you can control your home's cooling and heating anytime and anywhere.