Split Systems Medium Static Pressure Duct

Standard
Slim and compact design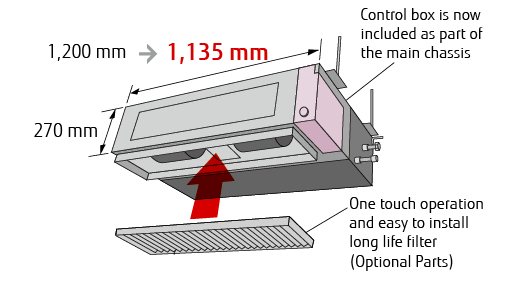 The indoor unit with a return air duct placed at the bottom fits into a narrow ceiling space. Other space-saving design features include a control box built into the unit's chassis.
Drain pipe can be installed on either the left or right side of the unit
Easy maintenance
The bottom panel comes in two pieces—front and rear. The internal fan casing also comes in two pieces—upper and lower. The motor and fan can be easily accessed and maintained by removing the rear panel and the lower casing with the main chassis remaining in place.
Low ambient operation