Split Systems Medium Static Pressure Duct

Compact & Comfort
The combination of a V-shaped heat exchanger, an air stabilizer, and a high efficiency DC fan motor enables this unit to operate efficiently and quietly.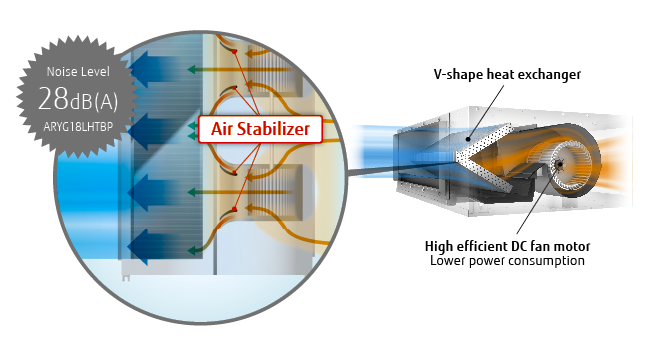 Automatic airflow adjustment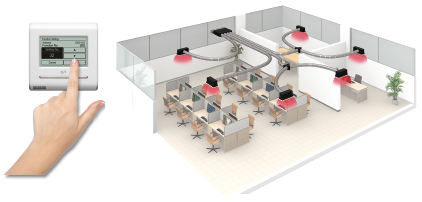 Improved installation flexibility
Can be installed in various applications that require static pressure ranging from 30 to 200 Pa.
The built-in drain pump elevates the drain by up to 850 mm.
As all models in this series have the same depth, you can make a selection based solely on capacity without taking the space factor into consideration.
Easy service and maintenance
A drain pump can be detached easily from the side of the unit.
Easy access to an electrical box
Error messages can be checked thoroughly against the error log.
Low ambient operation